Jennifer Gilmer
Jennifer Gilmer, CKD, founded Jennifer Gilmer Kitchen & Bath in Chevy Chase, MD, in 1997. Jennifer has designed more than a thousand kitchens during her 30 year career. She is the author of "The Kitchen Bible," the essential guide for homeowners undertaking kitchen renovations. With more than 250 full color photographs and 224 pages, the "Bible" is a total immersive design experience. The first edition quickly sold out and the second printing will come out in May 2016.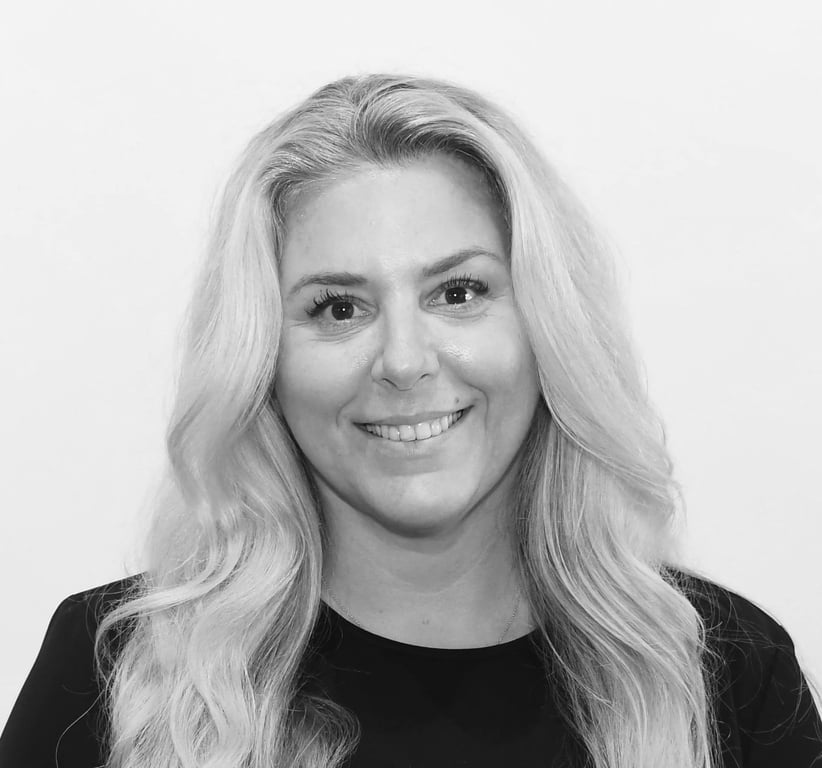 Sarah Kahn Turner
Growing up overseas, Sarah developed a passion for historical preservation. She graduated from Kansas State University with a degree in Interior Design. She wrote her undergraduate thesis on Color Therapy and strongly believes that living amidst great design can positively affect your subconscious and inspire you.

Scott Stultz
Educated in art, design, and architecture, Scott Stultz has developed furniture, cabinetry and millwork for the top names in the high-end kitchen, furniture, and architectural interiors industries for over 30 years. His showroom and product designs can be seen in prestigious kitchen studios in most major cities in the US, and in homes from Honolulu to northern New England. 

Melissa Reyes
Melissa has always been passionate about design, form and function. While earning a Bachelor of Science in Biology and completing a double major in fine art from Duke University, she asked herself "How is the world designed around me?" and "How can I design the world?"

Bill Gilmer
As Delivery and Service Manager, Bill is committed to following through with the same dedication and attention to detail as Jennifer and her staff are throughout the design process. Bill's desire to continue taking care of our client's service needs throughout the lifetime of their kitchen has greatly added to JGKB's excellent reputation. Bill's philosophy is "These days it's difficult to find a family business that takes care of their clients the old fashioned way. My ability to bring this to our clients gives me great pleasure!"
Meghan Browne
Meghan is a native of the Washington, DC area. After graduating from James Madison University with a BBA in Marketing she began her professional career with a local experiential marketing and advertising agency. As a project manager, Meghan specialized in event sponsorship and social media marketing, developing a strong foundation in event set design and logistics.

Noelia Bustamante
Her interest in kitchen and bath design only grew and she began to seek a design firm with a custom design driven approach, which would allow her to further develop her design creativity and career.  Noelia joined Jennifer Gilmer Kitchen & Bath in 2017 and is currently taking a lead on bathroom design as well as working directly with Meghan Browne on project management.

Lisa Duerr
Lisa currently assists designers on their projects by helping them with pricing, drafting, making selections, and creating 3D models. During her time here she has worked with several designers on projects which has broadened her knowledge in the world of design. Lisa's been able to see different creative styles and solutions by working with different designers. She plans to work her way up to becoming a designer and taking on her own projects.

Helen Maga
She worked first for a local granite distributor and then found happiness with the JGKB family. From 2004 to late 2013, Helen was in charge of ordering, tracking, and following through with all the hundreds of parts and pieces that create beautiful kitchens and bathrooms for JGKB.

Nancy McCarren
Nancy McCarren, AIA, LEED AP, has worked as a senior designer, project architect, and manager for prominent architecture firms in Washington and Maryland for nearly 30 years. She joined JGKB in September 2019 and is the first licensed architect on the staff.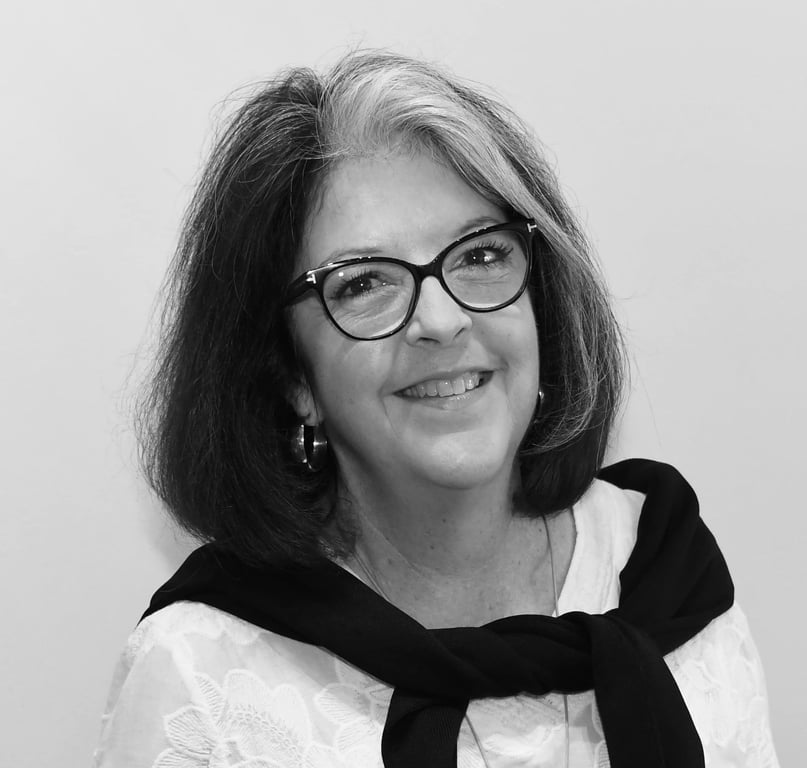 Ronda Royalty
A native Texan, Ronda moved to the Washington, DC area to work with local & international leadership, particularly in the UK and South Africa. After a number of years, she gravitated back to her architectural/design roots and entered the world of Kitchen Design. Over the past 30 years, she has been associated with several local premier design firms and has successfully overseen 100s of kitchens and baths with local recognition by both clients and colleagues. Houzz has consistently recognized Ronda's success and the projects that highlight clients who have attained the kitchens of their dreams.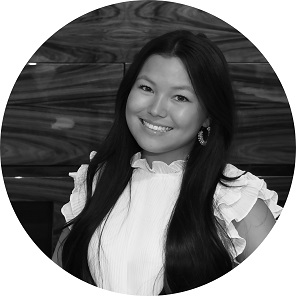 ALEKS ABOULHOSN
Born in a small town in Far Eastern Russia, Aleks was a complete stranger to the world of design and architecture. Upon her move to the United States at age 10, she fell deeply in love with her surroundings and discovered a great appreciation for interior design.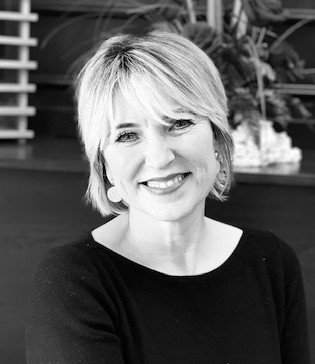 Marie-Josee Parisi
Marie-Josée is a French Canadian who grew up in Toronto Canada and graduated from Queen's University. She began her career in the banking industry and became the Director of Training and Development and lead teams responsible for training hundreds of employees nationally. While Marie-Josée enjoyed her role, she always had a passion for design. After remodeling her own kitchen when she moved to the United States, she was approached by the kitchen and bath design firm she hired to join their team. This marked the beginning of her new career.
Alison Bridges
Raised on Maryland's beautiful Eastern Shore, Alison joined Jennifer Gilmer Kitchen & Bath with an appetite for all things design. Her love for design, antiques, textiles, and furniture began at a young age, but her involvement with the remodeling of her own homes only fed the need for more.
While raising her three children, Alison worked freelance in interior decorating, photography, business development, and marketing. Once her children reached an age of more independence, Alison came to us seeking to work with a design firm that met her expectations in quality, customer service, and product.
Alison brings to us her marketing skills, an eye for design, and a keen eye for photography, along with a thirst for more design knowledge.
We are proud to announce that a new #JGKB showroom is opening in Easton, MD in May 2020! Location is 1 East Dover St. Easton, MD 21601.  
We Offer Kitchen & Bath Design and Remodeling Services Nationwide With Showrooms In Baltimore, Maryland, in Easton, Maryland, and in Ashland, Virginia.
We Proudly Serve These Areas For Kitchen Design and Kitchen Remodeling in DC, VA, MD, DE
Entire USA,
Washington
DC
,
Maryland
,
Virginia
,
Alexandria
, Adelphi,
Annapolis
,
Arlington
,
Ashburn
, Aspen Hill, Baileys Crossroads,
Baltimore
,
Bethany Beach
,
Bethesda
, Beltsville, Bladensburg, 
Chantilly
,
Chesapeake
, 
Chevy Chase
,
Chillum
,
Cloverly
,
Colesville
,
College Park
,
Coral Hills
, Culpeper, Dunn Loring,
East Hampton
, East Riverdale,
Eastern Shore
, 
Easton
, Fairland,
Fairfax
,
Fallmouth
,
Falls Church
, Fauquier,
Frederick
, Fredericksburg,
Herndon
, Hyattsville,
Gaithersburg
, Glenmont,
Great Falls
, Idylwood, Jefferson, Kemp Mill, Kensington, Lake Barcroft, Landover, Langley Park,
Leesburg
, Leisure World,
Loudoun County
,
Manassas
,
McClean
,
Middleburg
, Mount Ranier,
Newport News
, 
Norfolk
, North Bethesda, North Kensington, North Potomac,
Oakton
, 
Oxford
, 
Poolesville
, 
Potomac
, Prince William,
Poquoson
,
Purcelleville
,
Reston
,
Richmond
,
Roanoke
, 
Rockville
,
Saint Michaels
, Seven Corners,
Silver Spring
, South Kensington,
Springfield
, Takoma Park, Travilah,
Tysons Corner
,
Vienna
,
Virginia Beach
,
Warrenton
, 
Woodburn
, 
West Falls Church
and surrounding DMV areas.
We Proudly Serve These Areas For Bathroom Design and Bathroom Remodeling in DC, VA, MD, DE
Entire USA, Washington DC, Maryland, Virginia, Alexandria, Adelphi, Annapolis, Arlington, Ashburn, Aspen Hill, Baileys Crossroads, Baltimore, Bethany Beach, Bethesda, Beltsville, Bladensburg, Chantilly, Chevy Chase, Chillum, Cloverly, Colesville, College Park, Coral Hills, Culpeper, Dunn Loring, East Riverdale, Easton, Fairland, Fairfax, Falls Church, Fauquier, Frederick, Fredericksburg, Gaithersburg, Glenmont, Great Falls, Hyattsville, Idylwood, Jefferson, Kemp Mill, Kensington, Lake Barcroft, Landover, Langley Park, Leisure World, Loudoun County, Manassas, McClean, Middleburg, Mount Ranier, North Bethesda, North Kensington, North Potomac, Oakton, Potomac, Prince William, Reston, Rockville, Seven Corners, Silver Spring, South Kensington, Takoma Park, Travilah, Tysons Corner, Vienna and surrounding DMV areas.